NTI appreciates you connecting with us!
Thank you for your interest in the NTI mental health training…
The National Training Initiative is currently piloting the child welfare and mental health curricula in 9 sites across the US including California, Illinois, Maine, Minnesota, Oklahoma, South Carolina, Tennessee, Washington and Cherokee Nation.
NTI will be launched nationally in 2019. The training will be available free of charge through the Children's Bureau. As we near the launch date, we will be distributing information nationwide; your name is on our contact list if you've filled out a form here!
The preliminary training data and anecdotal feedback is very positive, and we have confidence that together we will make a difference.
Here are communication tools for you to use and share:
1. Learn more about the training by viewing this promotional video:
2. View and share the Mental Health webinar.
3. Get a Sneak Preview of the curriculum in these two samples: Module 1, Lesson 5  and  Module 3, Lesson 3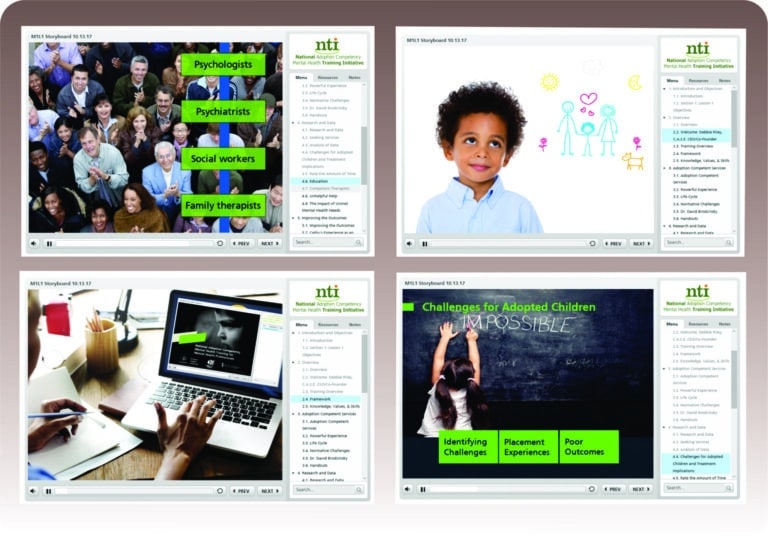 4. Interested in bringing this initiative to your organization or community? Send an email to NTI Director, Dawn Wilson, to discuss!
5. "Like" NTI on FaceBook  and check for updates regularly.

Thank you for connecting with us!
Warmly,
The NTI Implementation Team